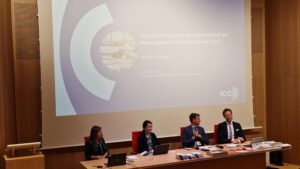 The 64th DACH-Conference on International Arbitration took place in Paris from 11 to 13 May 2023.
DACH e.V. is an European lawyers' association with numerous members from Germany, Austria, Switzerland and many other European countries.
A top-class event with leading representatives of various international arbitration tribunals (ICC, DIS, VIAC and SAC) as well as experienced practitioners on international arbitration and investment arbitration.
In discussion were not only the organisation, process and structures of international arbitration, but also many practical cases from different countries and industries.
All in all, a very active, lively, informative and international event with a wide range of cultural and culinary activities in beautiful Paris.