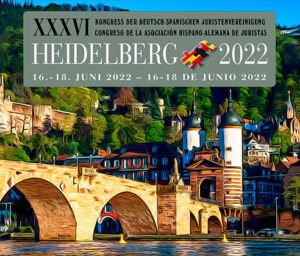 This year, the annual congress of the German-Spanish Lawyers' Association took place in Heidelberg from 16.06.2022 until 18.06.2022.
The city of Heidelberg, a wonderful spot and also the site of the oldest university foundation in modern Germany, presented itself in the best summer weather.
Again a top-class event of the German-Spanish Association with about 100 participants from Germany, Spain and other European countries, including Attorney Dr. Idelmann from Düsseldorf.
First-class speakers from the university, courts and the law profession reported on topics such as minority protection in German and Spanish corporations, cross-border family and inheritance matters, compliance rules in labour law, and notification obligations in cross-border tax structuring.
This led to exciting and interesting discussions with the expert audience, some of which continued later, in evening informal events with good food and drinks.
All in all, Heidelberg was really worth the trip in more ways than one.
We are already looking forward to the next congress of the German-Spanish Lawyers' Association in 2023, which will take place in Valencia.